Running a United Way campaign in your workplace can be challenging, rewarding, and a great way to bond as a team while helping improve lives in the heartland. 
If you are organizing a campaign at your workplace, are working with a team to run a campaign, or are just curious about what it takes to put a campaign together, the best place to start is by contacting the Heartland United Way team. We are here to help and share best practices, materials, ideas from others, and more. Call us at (308) 382-2675. 
START HERE: How to Run a Great Campaign
Over the years, we have learned a lot from teams like yours about what makes a United Way campaign successful. We have compiled this booklet of best practices, tips and tricks, and sample timelines and messages to help you make your plan. It's a great place to start if you are new to campaign, or an excellent resource to remind you of some fundamentals if you've done this before.
Campaign Management Tools
These tools and resources are valuable in helping you build and plan your United Way campaign.
Getting Employees Engaged In Your Campaign
Leadership Groups
Community Impact
Help encourage donations by sharing how United Way uses those dollars to make real, impactful change in central Nebraska.
Communications, Promotional & Campaign Materials
The following tools are available for you to use, paraphrase, or re-purpose to help promote your Heartland United Way campaign.
Campaign Materials - Click to view PDF of each item.
Community Partner Card                                 HUW Brochure                                        HUW Pledge Card
Heartland United Way Logo                     Heartland United Way Logo - Horizontal
Heartland United Way Campaign Success Stories and Videos - Click image to view on YouTube
Image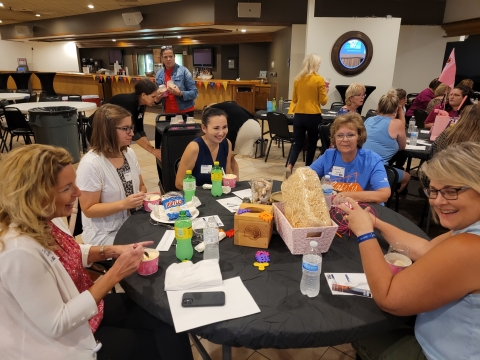 Image