Dolly Parton launched the Imagination Library program in 1996 because she wanted to make sure that children have books in their homes, regardless of family income. This program sends one brand new, age-appropriate book in the mail each month to an enrolled child until their fifth birthday. 
Every child will receive the classic The Little Engine That Could
  

at the beginning of the program and will receive

Look Out Kindergarten Here I Come

when they graduate the program.
Imagination Library Testimonial
"We love the Imagination Library! I've seen my daughter's vocabulary develop so much and I know it's due to all the reading and rereading of favorite books. Every time we check the mail, she always asks if there's a book. Book day is the best! So much fun unwrapping a new book and reading it together." 
-Kari Thornton
Imagination Library Testimonial
"It was such a treat every month for her to receive her books. She loved being read to and the diversity of the books was incredible.
I recommend this program to anyone with littles."
-Monica Dinkel
Imagination Library Testimonial
"Reading was a big part of my childhood, and I knew I wanted my girls to have that same love for reading. Thanks to the Imagination Library program, my girls each have their own collection of favorite books. Books that they can surround themselves with and fall asleep reading. Each one of my girls has had a favorite they received in the mail. However, Good Night Gorilla is the most memorable. My middle daughter would read herself to sleep every night with this treasured book. We are so thankful for this program and the joy of reading it has impressed upon our girls."
-Jessica Conklin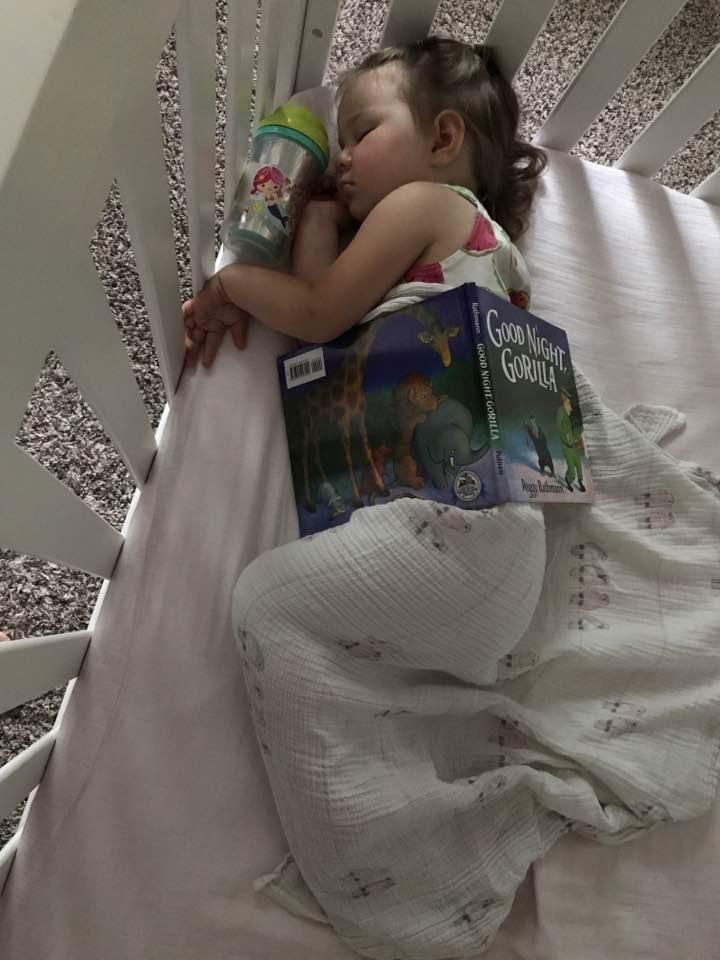 Imagination Library Testimonial
"Excellent program we are so grateful! Wish every community/county had this option!" 
-Jenae Svoboda
Imagination Library Testimonial
"Imagination Library not only helps us fill our bookshelf, but also helps us get a head start on language skills and literacy. We are so grateful to have this program available through the Heartland United Way!"
-Tia Jerabek
Imagination Library Testimonial
"This program is amazing for the younger generation! They love getting books through the mail with their names on it because it makes them feel special. They have the opportunity before entering school to learn shapes, colors, animals and so much more! If you haven't signed your kids up, you definitely should to help them get ready and knowledgeable for when entering preschool!"
-Sarah Harlow
Previous
Next
Is your child eligible?
Your child is eligible for Dolly Parton's Imagination Library if they meet the two following requirements:
Your child resides in Hall, Hamilton, Howard or Merrick County.
Your child is under the age of five. 
And that's it! There are no income guidelines for the program.
How do I register my child?
It's easy! Select "Agree to Terms of Service" and then the "Agree and Continue" button below. Follow the prompts to complete your child's registration. If you register with an email address, a confirmation of your child's registration will be sent to you once your request is approved. A parent login is also available below for parents already enrolled. If you have questions about the program, please see the Frequently Asked Question section below.
Change of Address:
If your child's address changes while they are enrolled in the Imagination Library, you must contact the Heartland United Way in order to continue receiving a book each month. Please note that the books cannot be forwarded by the U.S. Postal Service. If a child has books that are undeliverable for two months, their registration will be automatically deleted. If you registered with your email address on the Imagination Library website, you may log in and update your child's current mailing address.
If you need to change your child's address in Hall, Hamilton, Howard or Merrick County in Nebraska, please call the Heartland United Way at 308-382-2675 or email at
jeremy@heartlandunitedway.org
with your new address. 
If you have any questions about the Imagination Library, or want registration forms for your organization, please call the Heartland United Way at 308-382-2675 or email at
jeremy@heartlandunitedway.org
.
Imagination Library Program Activity Sheets

 
Check out these activity sheets that correspond with Dolly Parton's Imagination Library books. Use them with all of your children, as they have activities for children older than five years old, too. Our favorites are Winnie the Pooh, Spot and Peter Rabbit. Enjoy!
Image